Maps and GPS Directions to Paradise Adventure Costa Rica
(PACR) is located 5 minutes From Playa Conchal and 15 minutes Tamarindo Beach. Click the Maps for printable versions and add your location in the Google Maps Plugin for directions from other Cost Rican destinations.
7 year in La Fortuna gave us the experience needed to get back out there and find more adventure, Costa Rica has allot to offer and it did not take us long to find the perfect location in the Tamarindo Beach, Playa Conchal Area.
Directions to find us can be found in this post, please have a look and get back to us, we are very excited to share the new spot.
Available from New Location: Private Villas, ATV, Horseback Ride, Ziplinning, Turtle Watching, Surfing, Diving, Snorkeling, Deep Sea Fishing, SUP, Sunset Catamaran Cruise, Hiking, Shopping and happening night life.
---
Transportation Options available with PACR:
PACR offers guest a **10% discount** on rentals cars and can answer your questions about the available transportation options and routes to the may locations throughout Costa Rica.
One of the best conveniences you can add to your trip to Costa Rica is a rental car.
The roads are paved, well-marked, and GPS will get you to your destinations with ease.
Shuttle service and public bus will get you to most places, Public bus will take allot longer, not as safe for luggage, and the shuttle cost for 2 people would be similar to renting a car.
---
Shared and Private Shuttle Service:
Shuttle From Airport is $50 per person and depends on time of arrival, there is a shuttle in the morning and latest at 3PM. Private shuttle for 4 people $195.00 you chose the pickup time and location.
PACR only stared offering to help with rental cars as many people were falling for the same trick of finding a price online and being charged allot more upon arrival, hidden fees and forced premiums and a massive security deposit and deductible.
If you have any other questions at all please let me know, PACR appreciates the opportunity to help create a vacation experience you'll never forget.
If you do not have GPS the maps below will get you here no problem at all, click on the maps for a (HD) printable version
Coming from another location? send me a message or call and I can provide you with accurate directions to PACR.
Coming From San Jose takes a little longer but the road is paved, well lit, lined with reflectors for the most part, plenty of fuel station and lots to see along the way. Driving in Costa Rica is a tour on its own, sit back, relax its a vacation, your destination will make the drive well worth it.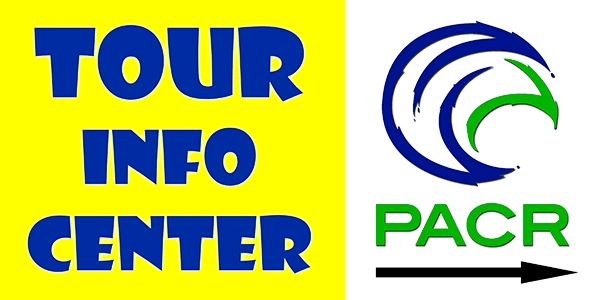 ---
If your coming from a different location please do not hesitate to call or send us a message.