Hiking Tours La Fortuna and Beyond…Explore some of Costa Rica's most beautiful landscapes, forest, jungles, waterfalls, blue rivers, Caves and Volcanoes.
PACR only offers hiking tours by certified naturalistic guides with years of experience, passion and respect for Costa Rica and all of its Pura Vida. Tours range in intensity and are available for people of ages, a proper analysis will be done to insure the visitors safety, good physical condition is required for most of the hikes offered.
*All hikes have the option of visiting the free Tabacon River. In 1968 the Tabacon river was cold until the Arenal Volcano exploded back to life after a heavy sleep of 218 years (1750). Soaking in these natural hotsprings is rejuvenating and very relaxing after a full day of exploring the fruits of Mother Nature's labor and the Pura Vida at its finest…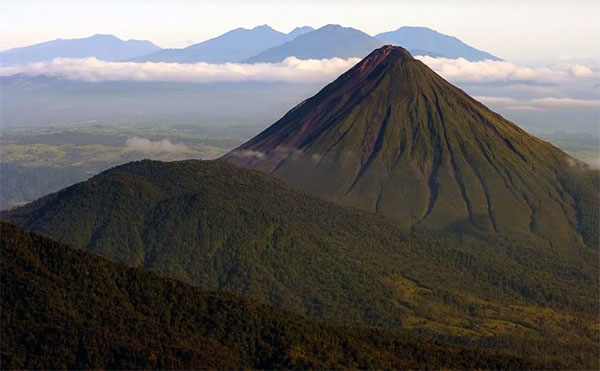 Arenal Volcano, is an active andesitic stratovolcano in north-western Costa Rica. The Arenal volcano measures at least 1,633 m. It is conically shaped with a crater spanning 140 m. Geologically, Arenal is considered a young volcano and the age is estimated to be less than 7,000 years. The volcano was dormant for hundreds of years and exhibited a single crater at its summit, with minor fumaroles activity, covered by dense vegetation. In 1968 it erupted unexpectedly. Due to the eruption three more craters were created on the western flanks but only one of them still exists today. Since October 2010, Arenal"s volcanic activity appears to be decreasing and explosions have become rare. Arenal was Costa Rica"s most active volcano until 2010, and one of the ten most active volcanoes in the world. It has been studied by seismologists for many years. Although the activity nowadays is less damaging, you can still see ash columns and hear underground rumbling. With its perfect conical shape it allows breathtaking views of volcanic action in the summit.
---
Arenal Volcano Tour (Observatory Lodge) Easy
One of the closest views of the Arenal Volcano and Lake Arenal, the observatory point is a platform located in the mountain surrounded by Tropical gardens, in this area there are some small suspension bridges, museum and waterfall.
The property of the observatory lodge is home to a variety of plant and wildlife. The afternoon tour offers a great sunset looking out onto Lake Arenal and the mountain ranges of Monteverde.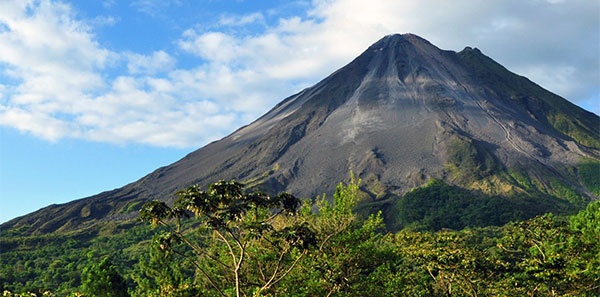 The pre-1968 summit of Arenal forms the peak to the left. Eruptions originating from four craters on the west flank extending from the summit to 1100 m on the middle western flank constructed the fresh, UN-vegetated cone seen at the right and a lava-flow field on the lower western flank. The volcano is the centerpiece of Arenal National Park. Arenal towers above forests along the Rio Agua Caliente on the WSW side of the volcano. The 12,016 hectare Volcan Arenal National Park lies within the 204,000 hectare Arenal Conservation Area, which combines to protect eight of Costa Rica's 12 biological life zones and includes 16 protected reserves in the region between the Guanacaste and Tilaran mountain ranges.
---
Volcano Tour (Lava Fields, 1968) Moderate
A real walk in the rain forest in an area of conservation, crossing rivers to reach Arenal Volcano's Lava fields of 1968,1993 and the most recent 2010; when the volcano went into another snooze.
*The lava field terrain can be a bit challenging but well worth the effort.
Details:  Time: 8AM or 2:30PM, Duration: 3 hours $56.00 Children $28.00
*Optional 2 hour soak in hot water river
Includes: transportation, Entrance fee, bilingual guide and 2 hours in the lava fields.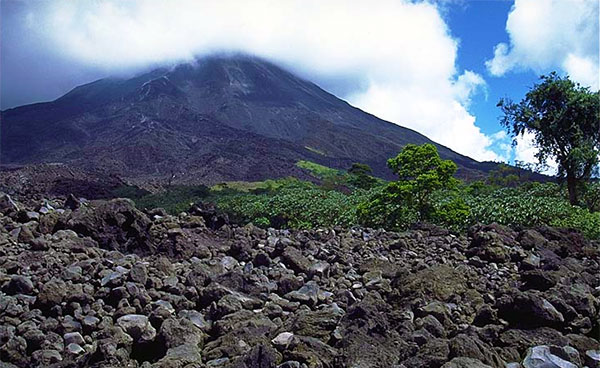 The margins of a pyroclastic-flow deposit from an eruption of Arenal in 1993. In addition to the devastating pyroclastic flows accompanying the start of the eruption in July 1968, periods of major pyroclastic-flow emission took place in 1975, 1987, 1993, and 1998.
---
Blue River, Rio Celeste, Full Day Trip (advanced)
2 hour drive to reach the entrance of the Tenorio national park,  guide shares information on Costa Rican history, cultures and lifestyle, you will also stop at a giant Ceiba Tree.
Hike is 7klm in length through tropical rain forest until reaching the blue river. Hike continues up river to the sky blue waterfall, from there you continue further up river passing calm lagoons and finally reaching the source that gives the river its color.  Scientific result claim that the river is a result of  chemical reaction caused the thermal steam bellow the river bed and the calcium carbonate the flows into the river from a small stream.
Details: Time: 8AM, $111.00.
includes: transportation, Ceiba Tree, National Park fee, bilingual guide,  4.5 hour hike and Lunch.


The awe-inspiring Rio Celeste (Light Blue River) is turned literally blue due to the emanation of sulfur from the volcano and precipitation of calcium carbonate. Thermal springs and small geysers dot the area as do rivers, waterfalls, lagoons and panoramic views. The upper area of the park is dominated by primary cloud forest, while the lower regions are carpeted with rain forest. The Tapir and the rarely seen Puma reside in the area.
---
Venado caves
This 2,700 meter stretch of limestone caves have been traced back to over 15 million years. The caves are a result of tectonic plate shifting and powerful underground river. The caves were hidden below seas level for years and brought to the surface by more tectonic plate movement when they were discovered by the native  aborigines of Guatuzo. Caves are lined with stalagmites of limestone, bats, fish, spiders, frogs and a array of marine fossils. *there is a rive and waterfall in Caves,  wear clothing that is light and will dry quickly.
Details: Time: 8AM or 1PM, $65 per person, Duration: 4 hours , 1.5 hours in Caves
includes: transportation, National Park entrance fee, bilingual guide.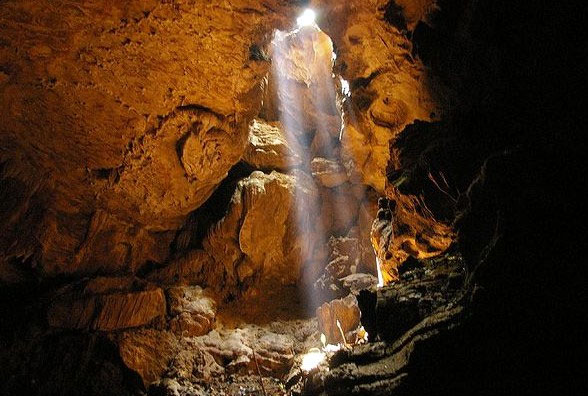 Thanks you for taking the time to discover our newly added hikes, they all offer a side of Costa Rica many come here to discover. PACR is more than an adrenalin inspired tour company; we are lovers of nature and the rich biodiversity found throughout Costa Rica. We have spent years searching for additional ways to explore the beauty of Costa Rica that are more tamed down then our regular heart pounding, adrenalin inducing activities and this is what we found…These hikes are a perfect balance of exercise, intensity and beauty  and will have you wanting more…
---
Contact PACR for more details, check for availability by Calling (506)8856-3618
Live Chat via Facebook Messenger
We look forward to building a vacation package together, Pura Vida!
Request a Quote and Book your Active Sport Vacation
Let PACR's experience turn your visit to Costa Rica into an actual vacation. The PACR Crew works with travelers to build vacation packages to meet their specific areas of interest. Fill out the contact form to start the process and we will be back to you shortly.