When I first came to Costa Rica from Canada back in 2000 I was taken away from its beauty, in the people, culture, and the super-rich bio diversity which has not stopped impressing me 17 year later…
Feeling blessed after many travels throughout Costa Rica and some of the best experiences I've had I knew if I wanted to continue to live the Pura Vida that I needed to find some way to establish myself, so I did what I do best, be present clear and focused,  being in the now with a mind full of wonder guided me to the many location in Costa Rica all special in their own way, I loved the beach and had a great connection here, the ocean and endless summer is hard to beat but The adventure Capital of Costa Rica La Fortuna was calling, there was so much I had to check out…
La Fortuna was the major shift in PACR's existence, the place I meet Sofia Trejos, my love, best friend and partner. Teaming up with Sofia gave PACR the extra stability and roots needed to grow to the company we are today. After 7 years of connecting with the local tour operators and accommodation our webpresence started to take form, with Tripadvisor, Goolgle, Facebook and Airbnb,
PACR is now making waves webside and it was time to put those waves to good use; PACR was on the move and what better place to ride those waves then the beach, surfs up! We did not have much of plan, just that we wanted to find another location with lots to offer for adventure and accommodation, close enough to surf (Tamarindo) and to one of my favorite beaches in Costa Rica; Playa Conchal.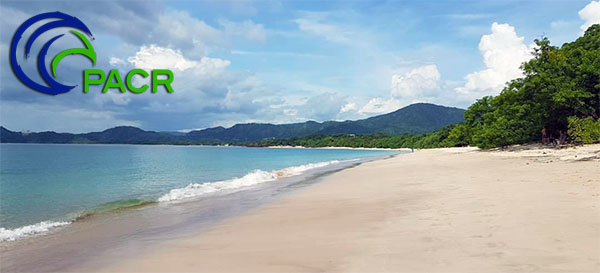 The PACR crew (Sofia, Valentina, and Myself) are very excited about this new location and are already feeling the positive effects of change.
Still offering the same adventure and lodging options in La Fotruna and are now offering the same quality service and other activities and lodging from our new local.
Please share PACR's success to help people find us and Contact Us about rates and details of the new Tours and Accommodation options available.  See you soon, Safe Travels, Pura Vida Siempre!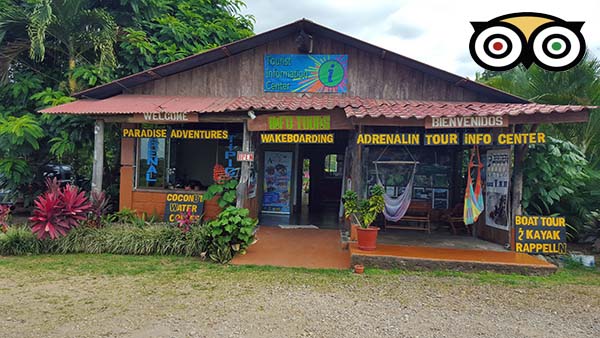 MAIN office no longer located in La Fortuna. La Fortuna was fun, we learned allot it was time to grow in other directions so that we can share more of the fun visitors, with multiple locations we are able to provide a more extensive itinerary so that people can maximize there visit. The majority of travelers to Costa Rica visit the beach as well as the volcano and now they can continue to use our expertise and guidance for the entire duration in Paradise.
Surrounded by nature, outstanding Volcano views, tropical gardens, a peaceful serene environment and a short drive from downtown La Fortuna. Sofia, Valentina and I are very excited about this new journey we welcome you to come join in the fun. We have watched PACR grow from many locations and nature has always been our favorite, the PACR crew will be offering the same quality of service and have less detractions, giving us more time to discover new locations and activities throughout Costa Rica.
PACR and our new partner AIRBNB
Please take a moment to check out my AirBnB profile, a professional and easy to use online booking platform with the best communication and security option that I have come by; Travel like a human.
Furnished cabins:
1,2 and 3 bedrooms cabins are available, located close enough to town for shopping and other amenities and far enough for peace and quite. These cozy cabins are 2klm to the La Fortuna Waterfall and 5klm from the Arenal Volcano.
Cabins also have amazing Volcano views and private access to a refreshing swim in the River outback. Have look and send a reservations request when ready. 
Fully Equipped Condos with all the comforts of home:
For people looking to stay a little longer with a few more added comforts , the 2 bedroom Condo got you covered. Condo's are located one block from La Fortuna center, equipped with all the comforts of home, clean, quiet and safe. Property is surrounded by tropical gardens and have amazing views of the Arenal Volcano. That's all for now, thanks for taking teh time to stay up with PACR,
---
2013 was a year of change and new opportunities With more experience under our belt and added options for adventures we decided to move Downtown La Fortuna. Having established great relations with the local community opened a door to join Hotel La Amistad; situated in one of the most accessible locations of all of La Fortuna.
Some paint and loads of PACR charm had the town chattering, for years this location sat vacant waiting for the right people to come along and when they saw it was PACR they were as stoked as were. After years of managing two locations we finally decided one office in a superior scene would be sufficient.
We are Happy with our new home, the chnage was needed, we are feeling refreshed and ready to fuel the stoke for 2014. Stop by and let us know what you think, it's a work in progress that is turning into a place filled with the same ingredient's as our previous locations.
I would like to thank all of our previous customers for their feedback and friendships, TripAdvisor now ranks Paradise Adventures Costa Rica  #3 of 72 tour operators in La Fortuna, our goal is to be positioned high enough so that those visiting discover our one of a kind service and find what it is they are looking for. Pura Vida Siempre! the Crew \m/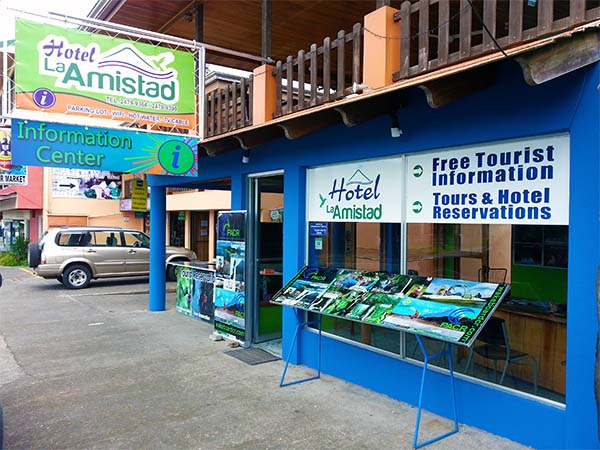 We used the extra time wisely researching and seeking new adventures and activities to share from our new set up, check out our NEW Tour Section and our Hiking Page for details.
---
Another EPIC year for wakeboarding in Costa Rica, PACR hosted 4 pro wakeboarders in and effort to spread wakeboard awareness and added a few new locations and adventures to our list of adrenalin filled activities and accommodations in Pura Vida Land.
Thanks for all the support from our new friends, Costa Rica, la Fortuna, Wakeology Wakeboards and the wakeboard world. 2012 has started off with plenty of sunshine and an influx in tourism to La Fortuna and more demand for wakeboarding and other stoke from PACR.
Allot is in the making for 2012 and will be surfacing over the upcoming months, be sure to follow us on Twitter and Facebook for updates of who, what when and where. Here a list of what's to come:  Wakeboard Company Team trips, pro clinics and Coaching, Photo and video shots and some surprise visits from some of the greats who've helped form the wakeboarding industry into one of the most popular water sport today.
Growth and Success of Wakeboarding in Costa Rica
The PACR family is growing and more are joining us on our mission of putting wakeboarding in Costa Rica on the map. Many wakeboarders or wakeskaters would never consider wakeboarding or wakeskating in Costa Rica because they are unaware of where to do it, who to do it with.
PACR has a full range of wakeboard and wakeskate equipment for riders of all ages, shapes and sizes, boat equipped with Tower , Power, Ballast and a driver with many years of experience.
All of our customers leave fully stoked and satisfied, take a moment to read some testimonials for a better idea of what people are saying about the services PACR provides and the newly discovered wakeboarding bliss, Lake Arenal , Costa Rica. This above information is all that is needed when considering wakeboarding in Costa Rica, we are the real deal and are here to insure visitors to Paradise experience this one of kind opportunity.
The growth of the PACR Family had us searching for a new location so we can expand into the company we are destined to become. PACR has been in business for over 5 years and the determination, dedication and belief of  the crew is finally showing results. There are many places to stay during your visit to Costa Rica and the Fortuna area and we believe in taking care of our visitors by offering them everything they need. Once the trust is formed, not worrying about where to stay, eat and so on turns your trip in an actual vacation.

Private Cabins, situated 1 klm from La Fortuna, backing onto Rio Fortuna with an amazing view of Arenal Volcano. Walking Distance to all amenities, rope swing , waterfalls, hiking paths, Cerro Chatto Lake, Hot springs and river access to cool off. Cabins are peaceful, comfortable and safe.
A tour office dedicated to providing travelers with information on all the exiting activities and adventures found in the Fortuna area and throughout Cost Rica. Private tour guides are also available, their expertise will help save you money, find what it is your looking for , keep you safe and translate. The new tour office is located on main road to waterfall, follow signs to Fortuna waterfall, you cannot miss it. PACR's Pro Shop
Making it easy and more affordable for wakeboarders and wakeskaters in Costa Rica to buy their own Wakeboard packages, clothing, accessories, sunglasses and get to know wakesports by kicking it with the PACR crew.
Companies looking for representation in Costa Rica Contact me for details, main areas of interest listed bellow:
Wakeboards, Wakeskates, Clothing, Sunglasses, Apparel, Skate Boards, Shoes, Surf, Marine and Accessories.
PACR's 12 year business reputation, experience, respect from the community and prime location all guarantee success. Be one of the first to join our team, your efforts and contribution will help the local Costa Rica wakeboard scene and more visitors to the area will shred these perfect conditions.